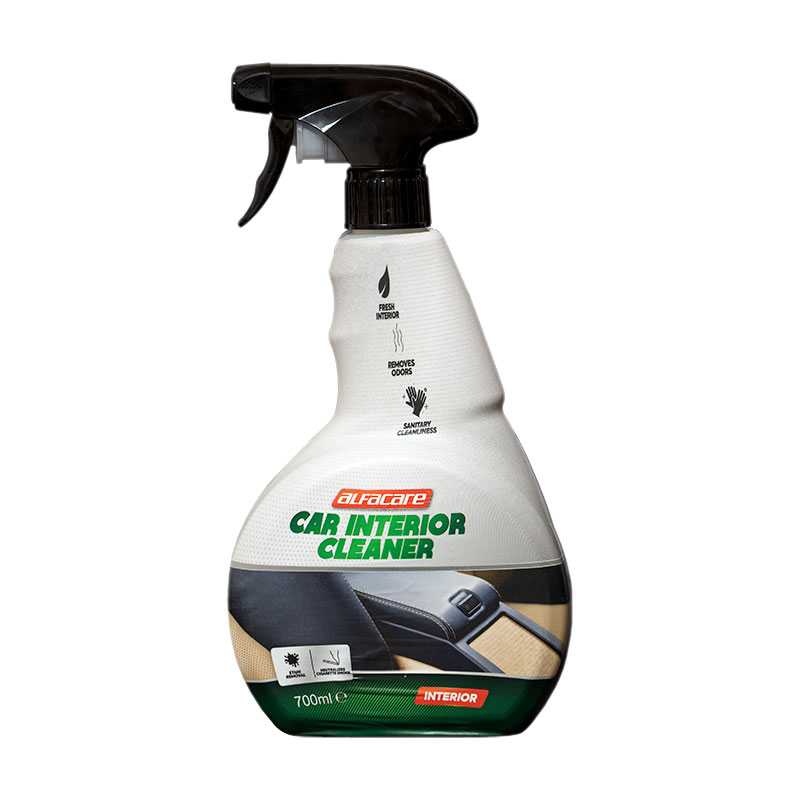 Car Interior Cleaner
ANTI DUST AND STATIC SANITARY CLEANER FOR INTERIORS – REMOVES LINGERING ODOURS (EVEN FROM CIGARETTES).
Deep cleaning of seats upholstered in textile, leather, artificial leather and carpeting. Simply and efficiently cleans the toughest dirt that cannot be removed using regular detergents.
Packaging: 700ml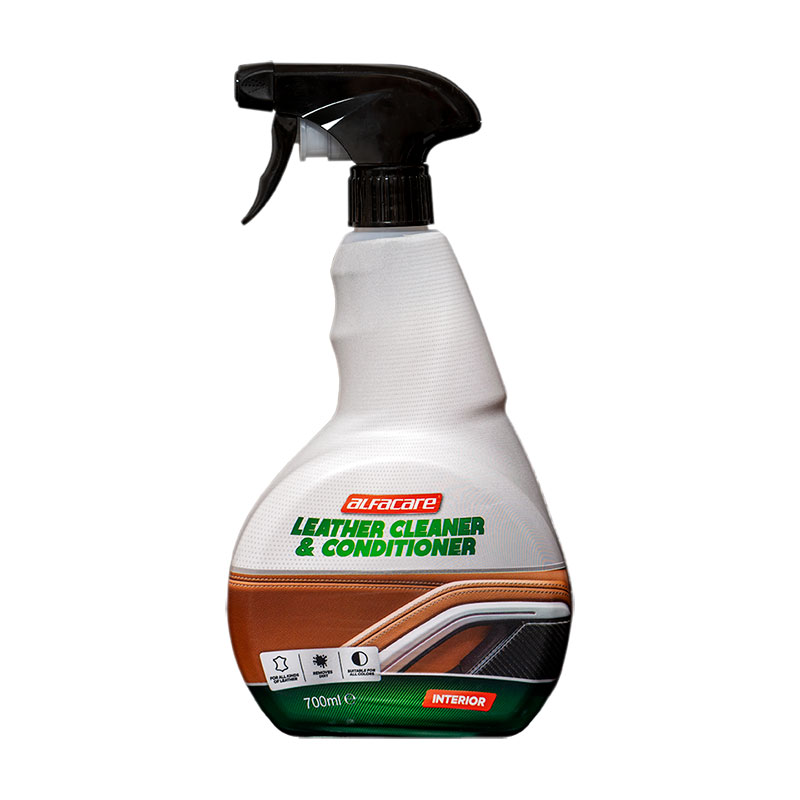 Leather Cleaner & Conditioner
FULL LEATHER TREATMENT - CLEANS AND CONDITIONS.
For all types of leather surfaces. Removes dirt and grime brings the suppleness back to your leather parts, refreshes surfaces and restores color radiance.
Packaging: 700ml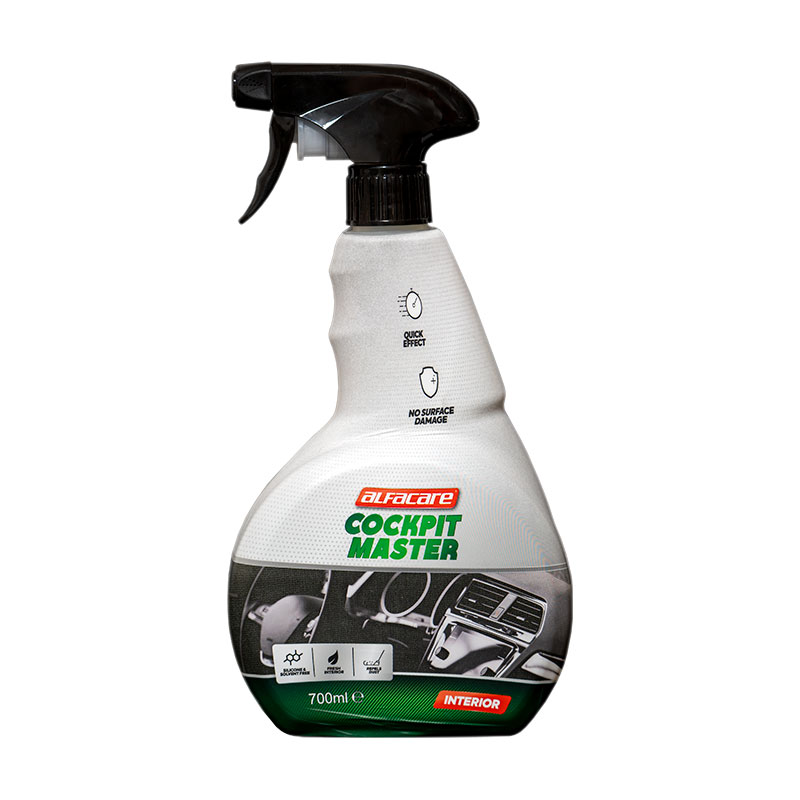 Cockpit Master
INTERIOR TEXTURED PLASTICS CLEANER NON-GLOSS.
Cleaning and maintaining of all plastic surfaces in car interiors. Restores with a natural matte finish, non-greasy, residue free.
Packaging: 700ml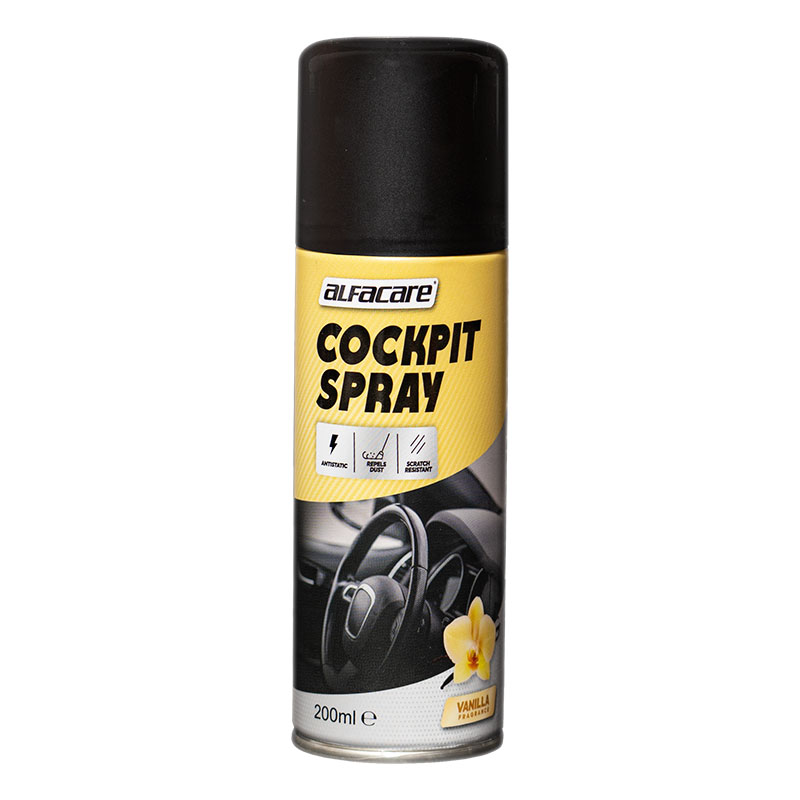 Cockpit Spray
REPAIRS & PROTECTS DASHBOARDS WITH A SMOOTH, FRAGRANT, SCRATCH-RESISTANT, ANTISTATIC DUST REPELLENT COATING.
Preserves and renews the treated surface of the dashboard. Protects from the effects of aging, scratches and surface damage.
Product scents: vanilla, strawberry, new car, ocean fresh, lavender
Packaging: 200ml / 400ml / 600ml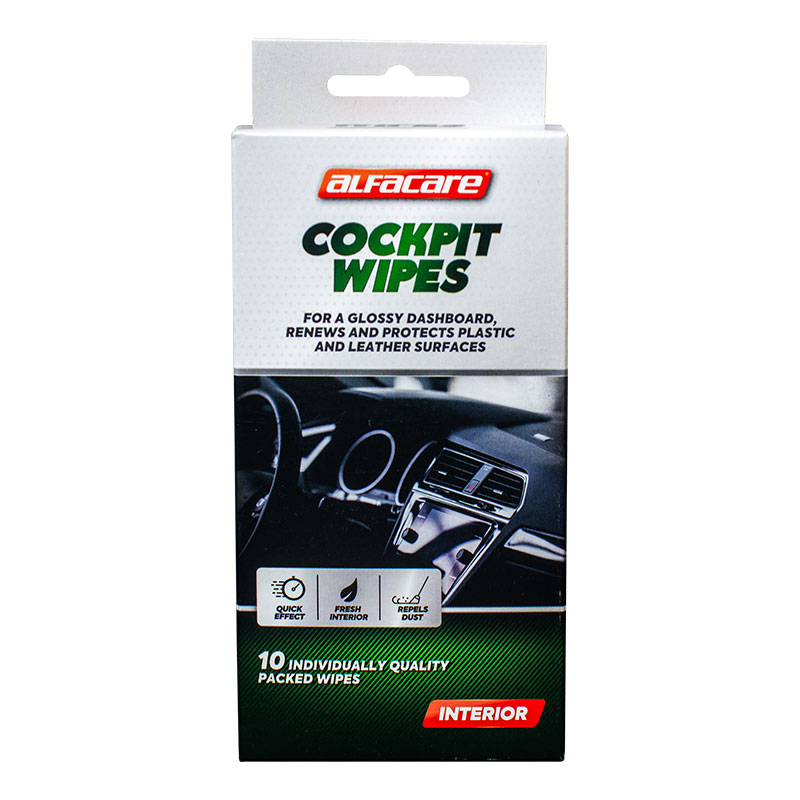 Cockpit Wipes
FOR A GLOSSY DASHBOARD, RENEWS AND PROTECTS PLASTIC AND LEATHER SURFACES
Cleaning and maintaining of plastic surfaces in the interior of the vehicle. Easily cleans dust, grime, greasy stains.
Packaging: 10/1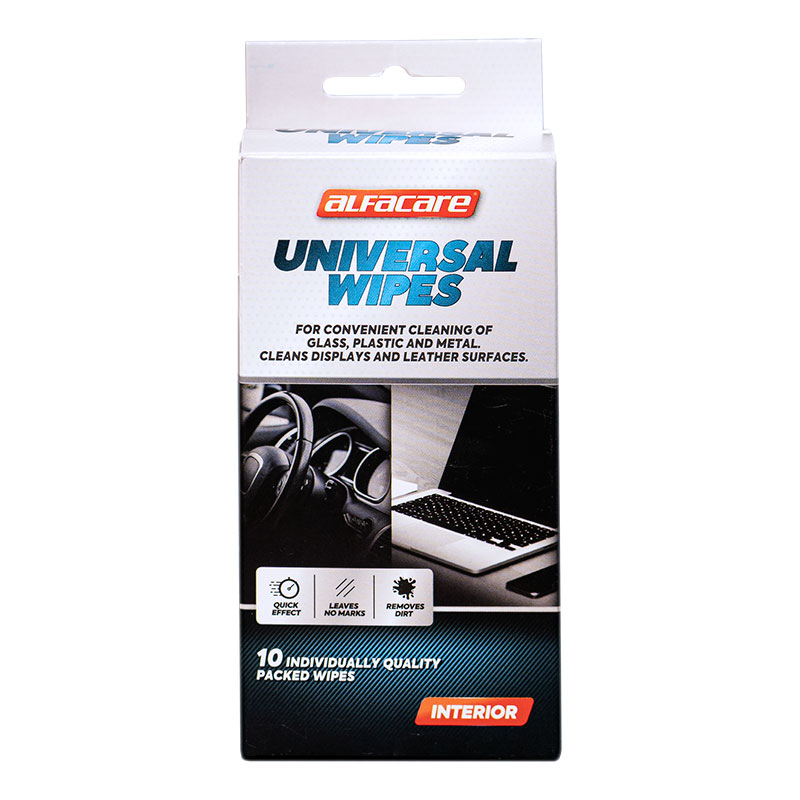 Universal Wipes
FOR CONVENIENT CLEANING OF GLASS, PLASTIC AND METAL CLEANS DISPLAYS AND LEATHER SURFACES.
Universal product for cleaning all types of surfaces. Its antibacterial components sanitize treated surfaces.
Packaging: 10/1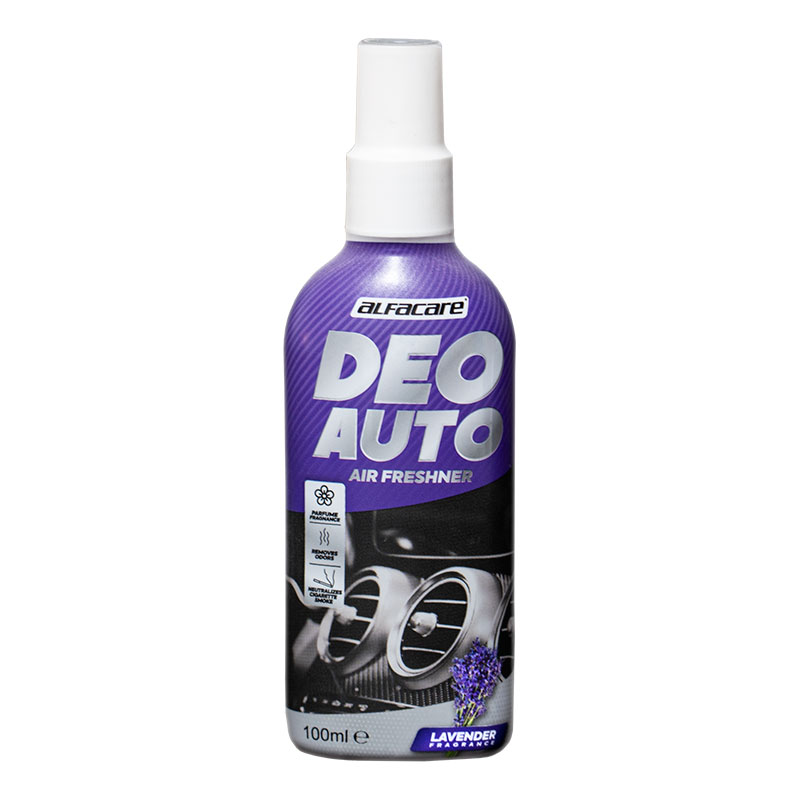 Deo Auto
AIR FRESHENER FOR VEHICLE, HOME & OFFICE. NEUTRALIZES CIGARETTE SMELL & OTHER MALODOURS.
Refreshes vehicle interiors, indoor spaces. Neutralizes unpleasant odors and leaves a fresh, long-lasting scent. Particularly efficient in neutralizing cigarette smoke and it's environmentally friendly.
Product scents: vanilla, strawberry, new car, ocean fresh, lavender
Packaging: 100ml