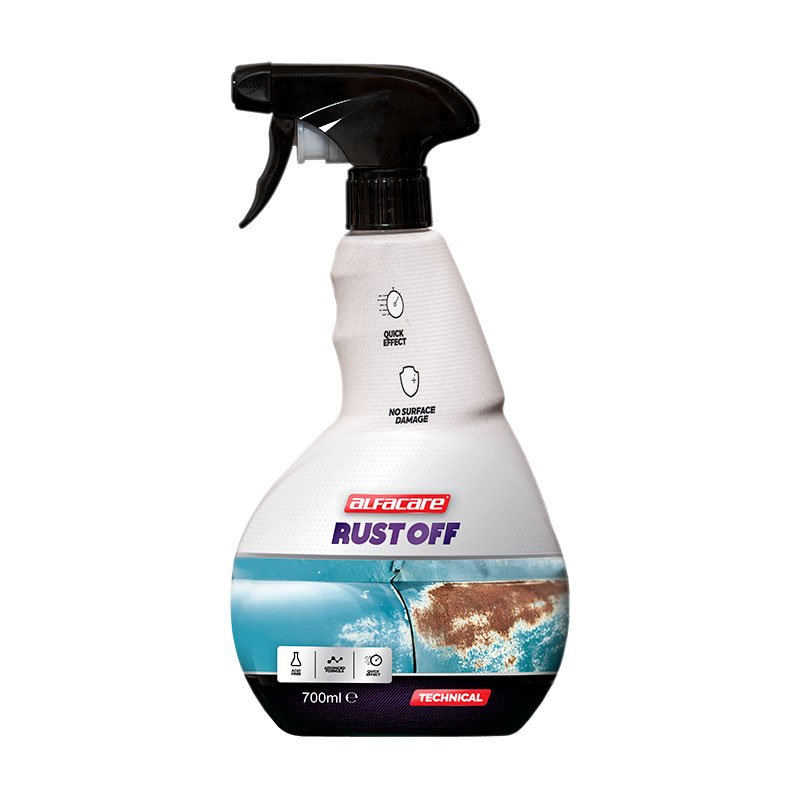 Rust Off
MULTI-VEHICLE ACID-FREE RUST CLEANER SPRAY.
Removes rust residues, industrial dust from all painted metal and plastic surfaces. pH-neutral active formula. Cleans lime deposits and other dirt from paintwork.
Packaging: 700ml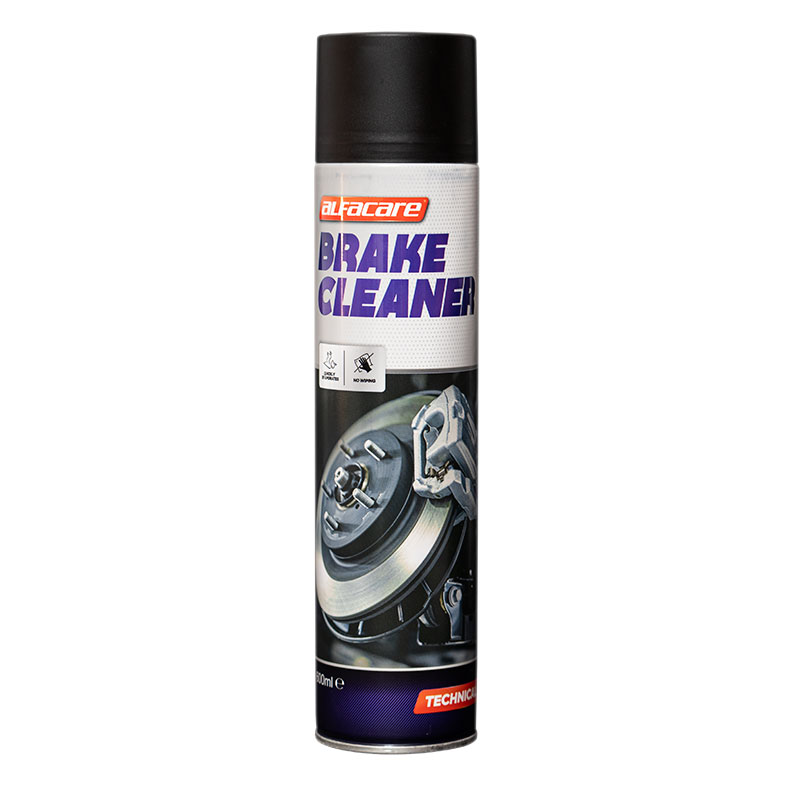 Brake Cleaner
CLEANS, PROTECTS AND PROLONGS THE LIFE OF YOUR BRAKES.
Fast, thorough degreasing and cleaning of braking components, the clutch, engine parts and mechanical components. The product eliminates the toughest stains, grease deposits and silicone.
Packaging: 600ml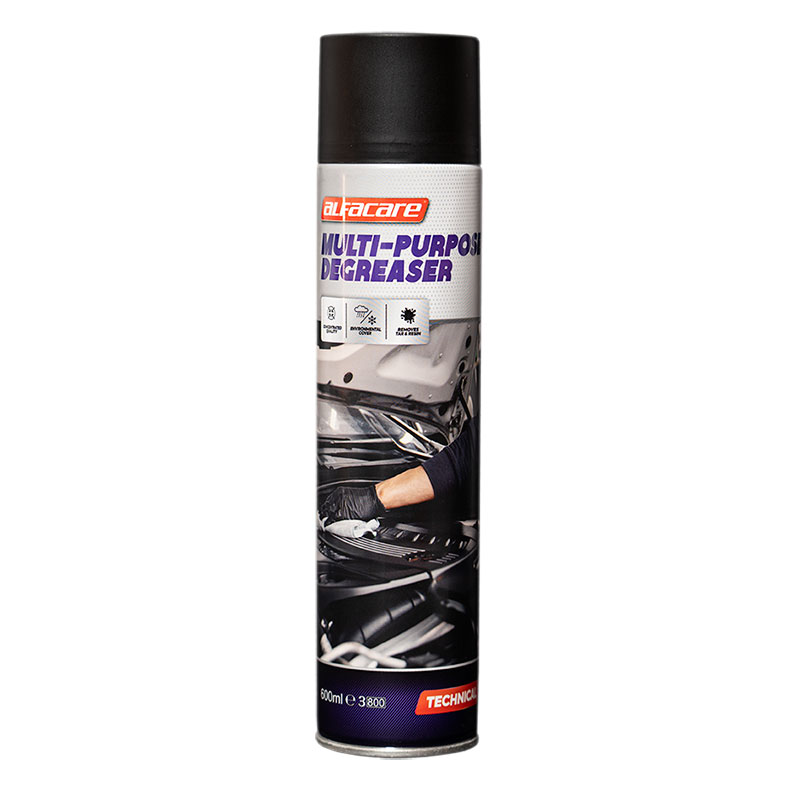 Multi-Purpose Degreaser
DEGREASES AND CLEANS TOUGH STAINS FROM ENGINES, SHOP AND FACTORY FLOORS, REMOVES OIL, GREASE AND BITUMINOUS SUBSTANCES
Degreases and cleans tough grime from engines and motor components of all types of vehicles, residual grease from factory, car shop and garage floors. It easily dissolves oily dirt, greasy residue and other though stains. Does not damage paint or plastic.
Packaging: 600ml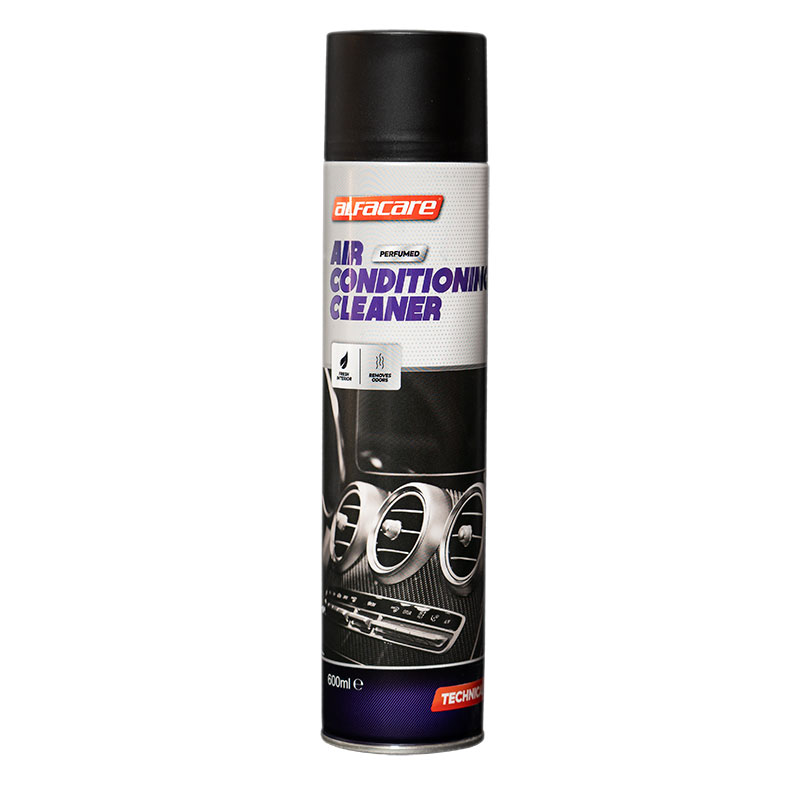 Air Conditioning Cleaner
CLEANS AIR CONDITIONING SYSTEMS, REMOVES MALODOURS & REFRESHES THE CAR INTERIOR
Hygienic purifier for the interior of the vehicle. Eliminates potentially hazardous germs, simultaneously removing malodors from the air conditioning and vent system as well as the entire vehicle's interior. No disassembly of the ventilation system needed.
Packaging: 150ml / 600ml
Hand Washing Paste
SPECIAL FORMULA FOR QUICK REMOVAL OF OIL, BITUMEN AND PETROLEUM DERIVATIVES FROM HANDS AND ENVIROMENT!
Removes stubborn soiling, such as paint, oil, grease, brake dust while keeping the hands gentle and clean. Adjusted to the skin's natural pH value. Does not clog drains.
Packaging: 500g / 1350g / 7500g